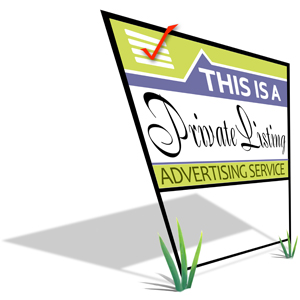 PRIVATE-LISTINGS.com
A DIGITAL PROPERTY FROM PADRONIUS PORTFOLIO
We are a publisher; our advertising services are designed to suit equally the marketing needs of private sellers (by owner/fsbo), brokers and/or their assosciates.

If you are a private seller, you can submit your listings here, but not before contacting us for details. When you do, you will be speaking with an editor who will be your point of contact. S/he will also be managing your listing's exposure until you property sells. The For Sale By Owner Home Sale Software is available here.

If you are a broker who wishes to produce buyers quicker than by using the commonly-known industry listings and marketing services, please note that only listings valued at $10M+ are accepted on a short-term, exclusive rights advertising agreement.

For further details, or any questions you may have, please contact us.